Just when you think you've found the perfect valance, another one comes along: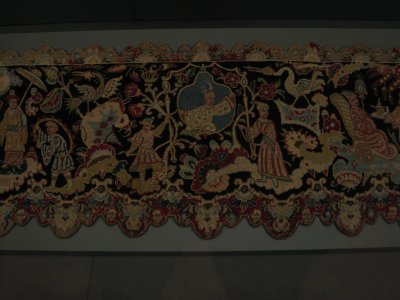 This one's from France, early 18th century "linen plain weave with silk and wool embroidery in half-cross and cross stitches". That blue would work very nicely with the walls of my sewing room. It's actually a bed valance, but just the same . . .
You can see this, and a few other items of interest, in a very small room off a main gallery on the second floor of the Philadelphia Art Museum.