It's this foot:
I can't remember if it came with my Pfaff 1229, or if I picked it up somewhere else.  Every other foot for my Pfaff snaps onto the shank, so I'm inclined to think this was an add-on.  However I found it, it's a fantastic tool for the edgestitching I love.
All I have to do is line up the edge of the material (or the seam)  with the edge of the tiny cutout for my machine's needle: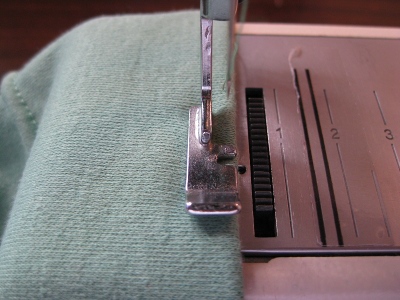 This little gadget lets me put a stitching line very, very close to an edge.  Just about perfectly, every time: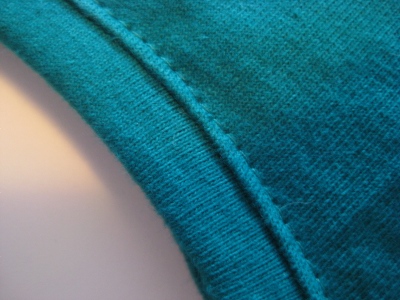 I can go around curves with no difficulty, turn sharp corners, and do any other little, fussy thing I want without a glitch, because I can see what I'm doing every step of the way.