Really.  When you do your own repair, you get to be quirky: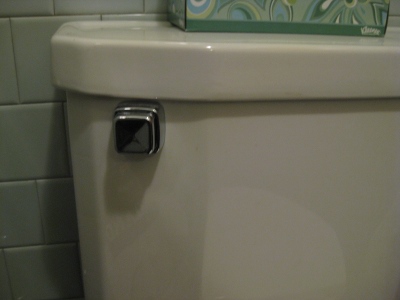 1952 toilet (the date of manufacture is stamped inside the tank), 2010 push button.  Fun, no?
I did this repair a couple of years ago, but decided that I'd post it, just to round out the recent plumbing series.
Related:  The Kitchen Sink, Sinking, Not Sewing , and Plumb Done