I love leggings, but I'm not 20 anymore, so I prefer long tunics over them. This one looked like a good bet, so I whipped up a muslin in a cotton knit.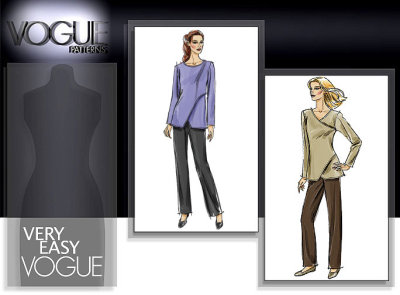 For the first time ever, I attempted a full bust adjustment, using these instructions. I'm borderline in that department, and usually don't need one. But it looked like a good idea here. Too late, I realized that this mock-wrap calls for an adjustment on both sides, since (ahem) that's where my breasts are. I should have checked out The Sewing Divas' advice, but apparently I was feeling geometrically challenged today, and didn't quite get there.
Nonetheless, I did get a pretty good result: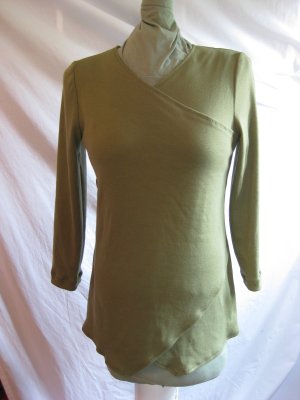 Except. Except for that hem — what's the deal with that hem? In order to ensure that I didn't mess it up, I followed Sandra Betzina's instructions and used Steam A Seam 2 to ensure (ha!) an unstretched hem. I even hedged my bet by cutting the SAS2 to size based on the pattern, not the garment. No dice: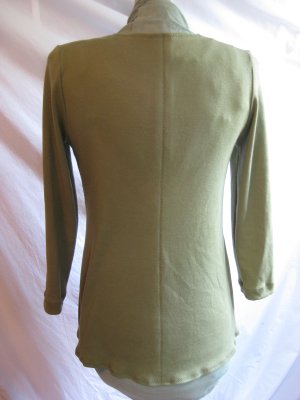 Am I just terminally hem challenged, or what?
The bust part looks just fine, in spite of the fact that I really did do it all wrong: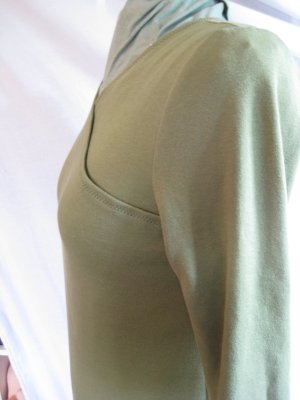 And isn't it cool, the way the stitching disguises the center back seam? And also keeps the untrimmed seam allowances flat?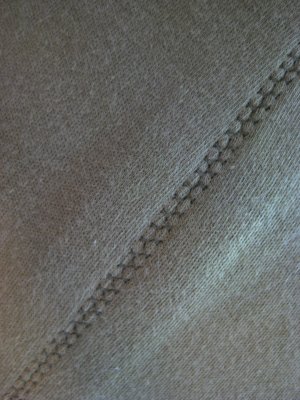 OK, so this was a muslin. I'll wear it around the house. But what on earth do I do to get those hems to work? Google, here I come. Again.
Update: After I posted my review of a previous top on PR, sewing for fun added a helpful suggestion there. She suggested using Design Plus Ultra-Soft Double sided fusible web from LJ Designs. I'm going to try it for the next shirt, but I'd already made this one.