Smaller, fidgety, fiber arts tools need their own safe place, especially if one is inclined to haul them around. On the spur of the moment, I pulled out the last of my favorite chocolate quilting fabric, and made a little flat pack for the lovely Stephen Willette tools I like to keep handy.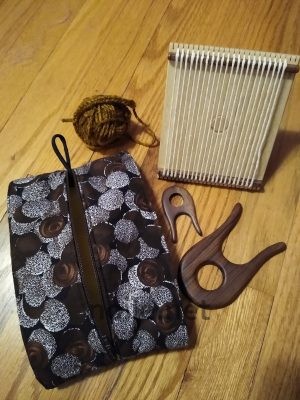 Dark chocolate nonpareils, yum!
This is not an IKEA-style flat pack, of course, but an expandable little bag.