I'm in Hungary right now — yeah, I'm surprised, too — and guess what I found at a gas station on the day I arrived: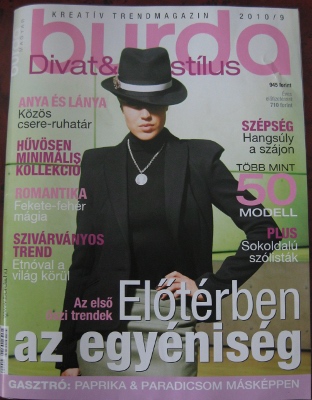 Yes, at a GAS STATION!  I can hardly find Burda Style in the United States, but they're sitting around at gas stations in Budapest.
And the price?  Less than $4.50 USD apiece.  Eat your hearts out, poor deprived North Americans.  (Don't worry, I'll be crying next  month.)
That was Sunday  night.  Today (it's Tuesday here), I found the October issue at a news stand near the gas station: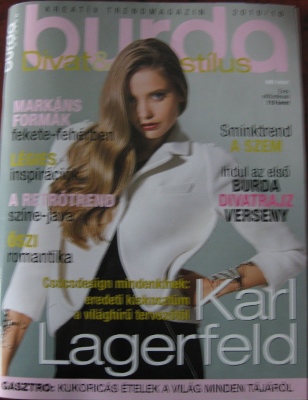 Of course, the instructions are all in Hungarian, but given the quality of Burda's directions, I don't count that as any kind of disadvantage.  I'm tap dancing here, people!  Budapest is wonderful, and this was frosting on the cake.  Or, rather, frosting on the torte.