The last batch of Au Bonheur des Petites Mains patterns didn't come in the marvelous card envelopes in which my first order arrived.   (See the sturdy envelope here; it's at the end of the post.)  The newest ones came in a folder in side an over-sized cello sleeve.  Perfect to cut shipping costs, and to display the sprightly graphics, but not so good for long-term storage.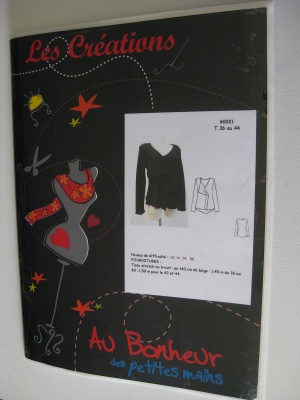 These are patterns I intend to treasure for a long time, so I needed something more practical.  First, I ended up laminating the outside folder: front, inside front, and back.  I do this at home, using a box of lamination sheets from an office supply store.
Then I attached a large catalog envelope to the blank page on inside back of the folder.  This gives me a place to store the original pattern, my traced pattern, translations and notes — although I can also write notes on the catalog envelope, too.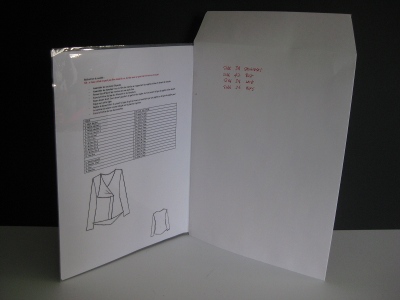 The catalog envelopes have a self-stick flap, so I removed a small section from the center of the flap, and use it to close the envelope.  The sticky stuff adheres to the lamination without damaging anything, and the flap can be re-stuck over and over again.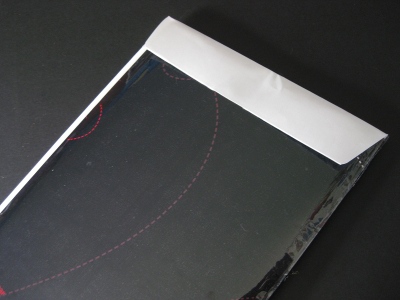 Au Bonheur patterns are printed on lovely, large, sturdy sheets and this is a relatively compact way of storing them while keeping them completely accessible.  The new folder/envelope combination fits nicely into the magazine files I keep in my sewing room, right at hand, just where I want my ABdPM patterns to be.