I've been a bad blogger; I've been sewing, and there are items in my queue going back to April, but life has interfered, and computer glitches mean that I've also lost access to a lot of images. Sigh. One day, I'll get things back on track.
In the meantime. I'd like to share this marvelous coat, made by Sandra V. It's the Au Bonheur des Petites Mains 20013.  (The company, sadly, no longer exists.)  Sandra has done a fantastic job with this pattern, and I'm thrilled to share her version here, with her permission, as she doesn't have a blog.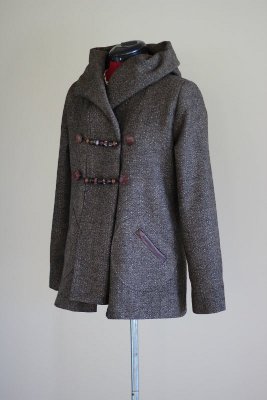 Here's Sandra's finished coat. You might think it looks a bit like my version — which is correct, sort of — but a look at the details tells a different story.  Sandra's taken similar elements, and made a very different, really wonderful coat!
Here's the back view: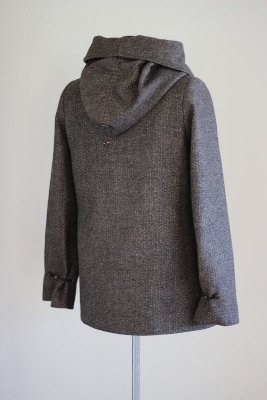 And the hood: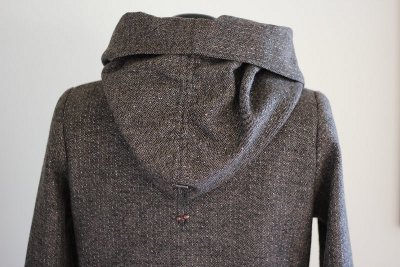 Sandra's used two beads and a bar on the adjustable line on the hood. I love the way she's made a utilitarian feature into something so attractive.
A similar bead turns up on the sleeves, along with a leather button: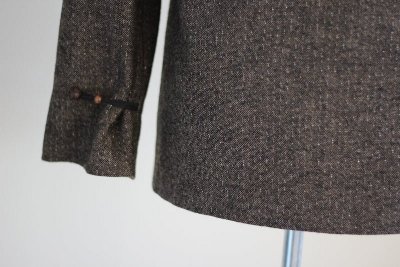 Sandra's welt pockets are trimmed in leather (tricky, and a beautiful job!):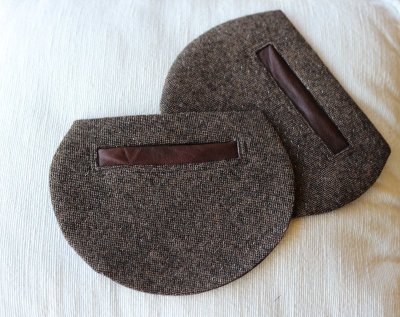 Love, love, love Sandra's closures!  She's used unmatched leather buttons (tying in with her pocket trim, of course), and beads across the front: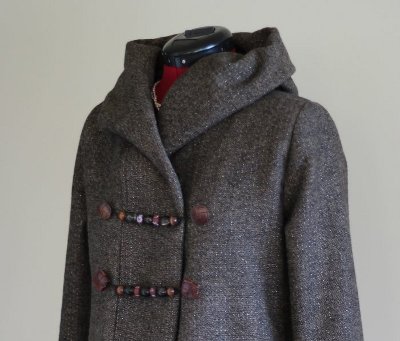 Sandra's collar is a lot softer than mine, and it's a marvelous look.
One element both versions share is the combination of a rather traditional fabric with the quite-untraditional Au Bonheur styling; the combination is absolutely great . . . as is the opportunity to change things up with creative closures and accents.
Sandra's in Australia; it's still cool enough in spring that she'll be able to wear her coat a bit before the summer arrives. Temperatures are still very high where I am, but Sandra's version of this wonderful coat has me longing to wear mine.