Five More Versions of ABdPM 20013
I found five amazing versions of my Au Bonheurs des Petites Mains jacket while tooling around amongst French blogs.   Here's what the pattern looks like when it arrives from ABdPM: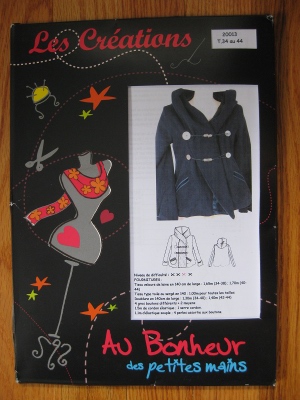 I'm not sure I've got sorted out whose coat is whose, but I'm giving it a shot here anyway.  You can see all of these on Passion Plaisir, with links to the others.  For some reason, canalblog (the French blogging site) doesn't let me pick up perma-links, so you'll have to scroll down on each blog to 7 December or 3 December, 2010, to see the images.
So that  you can drool in the meantime, here is a fake (I think) leather version by Danielle, of Passion Plaisir: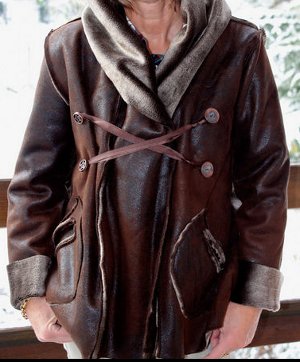 and a brown faux sheepskin version,  that goes to the knee (Danielle removed the center front panels for this one, as well as lengthening the coat):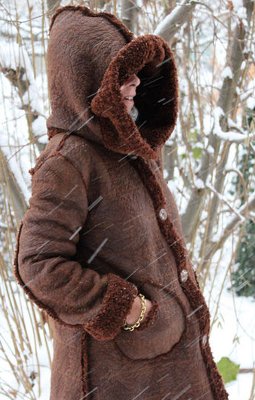 Sophie, who blogs at Phisso, made this blue version, just for fun, with fake fur lining the hood, and white fleece lining the body: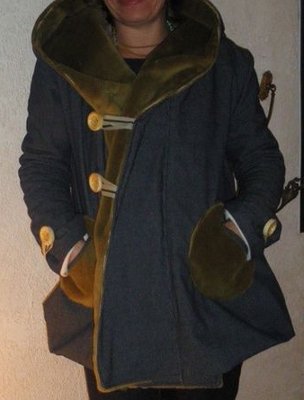 Sophie also made this white version, which is really stunning: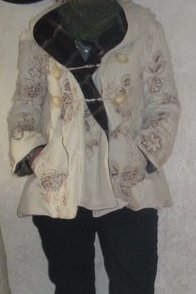 Sophie's blog has really detailed pictures of the white version, and quite a few of the blue one.
Danyelle, of So Girly, made a gray quilted version, long like Danielle's faux mouton:

It looks as if she may have removed the center front panel, too, but I can't be sure, since I can't see most of the images on So Girly.
As a refresher, here's mine: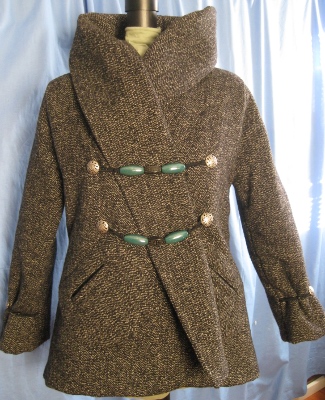 I've got another one planned for spring, that isn't like any of these.  What a great pattern — you can take it in any direction you might imagine!
It seems that I got the hem right, after all, as Sophie's jackets also have the short center panels that I worried were a mis-calculation on mine.  And there's not a bubble hem among this batch, so it's probably safe to say that the swing-like flair of this pattern is intentional.
I loved seeing these; there's some really interesting stuff going on out there in ABdPM-land.
The website for Au Bonheur des Petites Mains is here; click on "Modèle pour femme" and then follow the "Patrons de veste" link to find this pattern.
I wonder how many more of these I could turn up if ABdPM didn't have such an odd numbering system?
Related: See all my Au Bonheur des Petites Mains posts by clicking here or on the ABdPM category in the right-hand column on this page.