Taylor Tailor Canvas Wine Tote
July 8th, 2021
Warning
: Undefined variable $comments in
/home/public/wp-content/themes/inove/single.php
on line
18
Leave a comment
Go to comments
This was a quick little fun project: a tiny tote bag for . . . just about anything.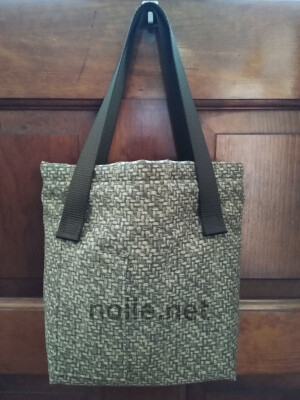 I whipped it up in a lightweight, canvas-like fabric that looks like a basketweave.
The basketweave is kind of a fail, I think. I've made a couple of bags from it, and somehow it just doesn't quite work. It's not ironic, and doesn't come off as clever, either. Maybe I should be sewing fake baskets, instead? That might work!
However, I lined it with chocolates, which works just fine: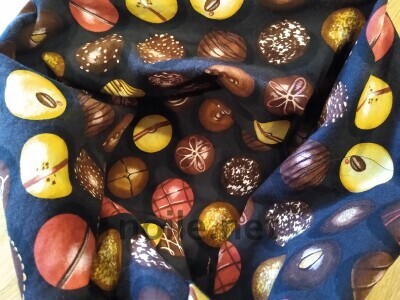 The pattern is  the Waxed Canvas Wine Tote from Taylor Tailor; it's a free pattern available on Taylor's blog. Taylor made his up in waxed canvas, which looks excellent! (And quite a bit more interesting than my basketweave.) It's simple to stitch up, but I found that the pattern wasn't quite aligned perfectly. The fix was easy; just check before you cut and sew. And I moved the location of the pocket slightly; Taylor has it curve over the side, and I moved it closer to the front.
The little pocket on the right front is meant for a cork pull, and there's meant to be a snap between front and back to separate two wine bottles. I left the snap off — in spite of that luscious chocolate lining, I use this little tote to hold my sneaker socks, right next to my indoor cycle, so I can always grab the socks quickly. Sigh. No exercise, no chocolate!