An Easy, but Meh, Dress
July 29th, 2021
Warning
: Undefined variable $comments in
/home/public/wp-content/themes/inove/single.php
on line
18
Leave a comment
Go to comments
This dress, sewn from Vogue 1250, started out as some kind of cycling garment — you know, bike-into-town with the idea of dressing "less cyclist" and more "townie".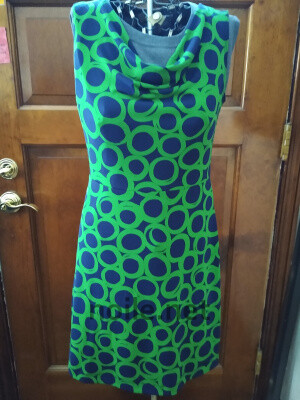 There's a dime sewn into a tiny pocket
at the inner center front of the cowl —
a great trick that gives the cowl shape and form.
I guessed that I might not like it much, but thought that fabric was the questionable bit. That wasn't quite right.This pattern got an awful lot of attention when it first came out, and, in fairness, went together very well and very rapidly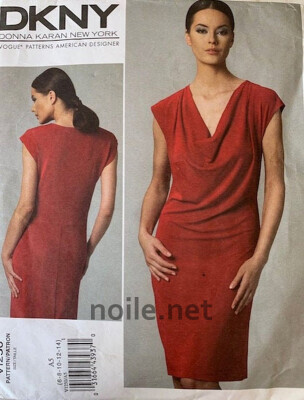 But it's just never seemed particularly appealing to me — even though I've come to appreciate that wacky print, which isn't normally my style at all.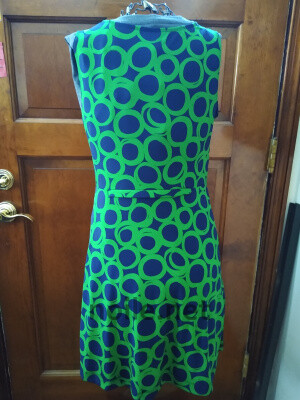 The back just seems sort of nebbish to me.
Not particular interesting, not particularly not.
Just there, so better than Oakland?

The back waist seam made it easy to add a hidden pocket, which was the only interesting thing about this garment. Even that didn't improve things much — I love the idea of back pockets on cycling dresses, but they seem both inconvenient and uncomfortable. And forget putting a modern phone into a lycra dress — that waist would be dragging around my ankles with my huge phone and case stuffed into the pocket.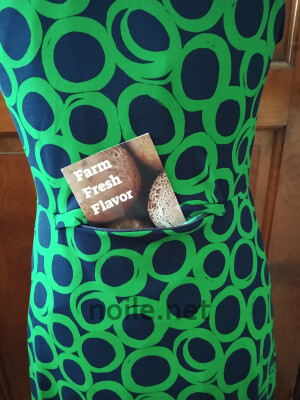 Fungi brochure for illustrative purposes only.
It's borderline large on me, which probably doesn't help, but somehow it's never seemed like anything but meh. That doesn't seem fair: it's easy to wear and perfectly comfortable. But maybe the bodice is just a little too unshaped, the skirt just too undefined (neither straight nor flared), and the whole thing just way too boring.
I want to like it, but just can't ever get there. Sigh. Maybe I'm even less into dresses than I realize. And I think that maybe I don't care at all what I'm wearing while cycling, as long as it's comfortable.  And I'm finding that cycling is a lot more comfortable in shorts or leggings. (For one thing, I'm always catching the skirt on the back of my bike seat!)