Flat Pack in Chocolate
February 7th, 2022
Warning
: Undefined variable $comments in
/home/public/wp-content/themes/inove/single.php
on line
18
Leave a comment
Go to comments
Smaller, fidgety, fiber arts tools need their own safe place, especially if one is inclined to haul them around. On the spur of the moment, I pulled out the last of my favorite chocolate quilting fabric, and made a little flat pack for the lovely Stephen Willette tools I like to keep handy.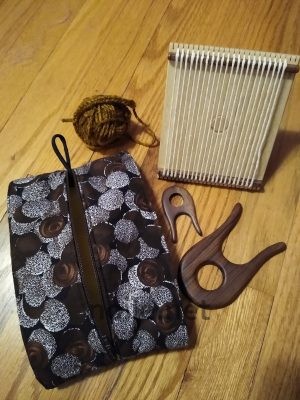 Dark chocolate nonpareils, yum!
This is not an IKEA-style flat pack, of course, but an expandable little bag.
I keep a pad of large quadrille graph paper sheets around, which makes this kind of simple pattern-making quick and easy: this bag is really nothing but a large rectangle. Pleats on either side allow this bag to lie flat when empty, making it easy to store if not in use.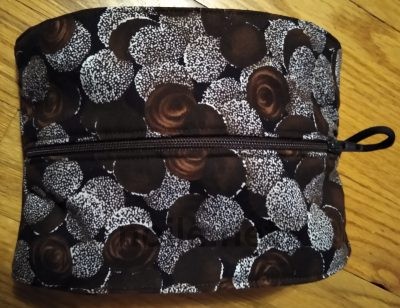 This doesn't look very flat, does it? It is!

I cut three layers from the chocolate quilting cotton; a polyester lining; and a very thin quilting batt (to protect the contents!). Before I added the zipper, I edge-stitched the pleats, which give them a crisp look, and gives the bag an organic shape, whether filled or not.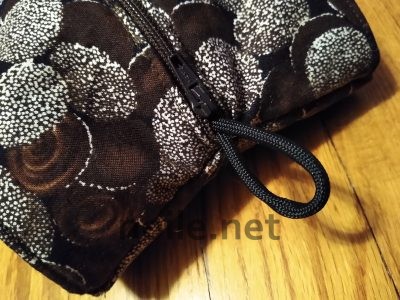 After inserting the zipper, I put the pleats in place and then French seamed the ends, tucking a cord loop at the opening, which was enclosed in the French seam. I like to have the option of clipping miscellaneous pieces into my backpacks, and it occurred to me that the loop might make a good guide for yarns stored in the bag while I used the loom or lucets.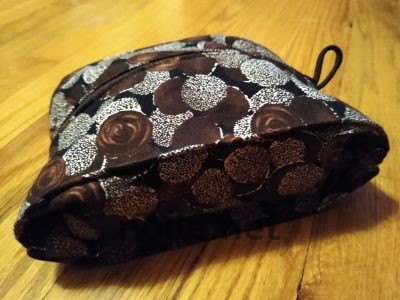 It's a lovely compact package, and I'm looking forward to seeing chocolates in the bottom of my bag, though just looking at the photo seems to be cultivating an unfortunate craving . . .