Sign Your Work
I sew a tag into everything I make. I bought several spools of this ribbon, printed to look like a measuring tape — perfect for someone who sews.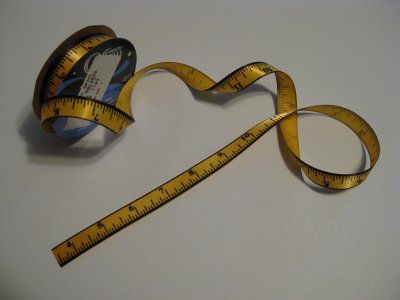 This is my 'signature,' an easy, quick way to identify the clothing I've made, without using an expensive custom label. My choice wasn't very imaginative, but you could do just about anything; check out the ribbon selections at different times of the year and see what you can turn up to reflect your personality.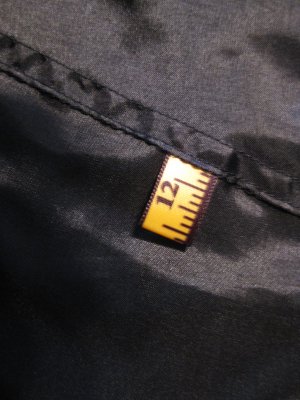 This little tag is also very helpful when pulling on simple shirts or pants — it's the quickest way to be sure I'm wearing the front at the front.