It's a baglet because, even though I made the largest size in the pattern, it's still quite compact. But for my purposes, it's a great size, and the design is just plain fun. Contrary to what you see here, this bag is more or less bright red, because all the black and white clothing I've made lately needed something bright to offset that starkness.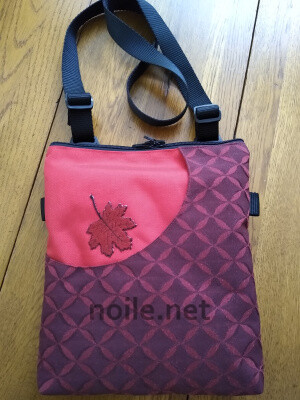 Stuffed to the brim.
As with Green Pepper patterns generally, the drafting was on point and the instructions were clear. Naturally, though, I couldn't leave well enough alone, so I changed things up a bit. And, equally naturally, I got into a bit of trouble along the way.