White Wide-Legged Pants
I know, it's October, and totally the wrong season for white pants. But what's a season, anyway, in our Covid world?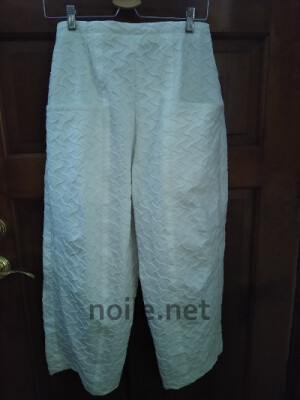 I've made these pants — Vogue 8499 — many times in the past, and always mis-remember how hugely over-sized they are. This time, at least, I sized down to the smallest in the envelope — which has absolutely nothing to do with the size chart Vogue provides. If I want to keep making them, it's probably time I just re-drafted the whole thing so that it actually fits me.
This is an easy pattern to sew, apart from size issues, and very comfortable to wear. I adore the cut-in pockets and the flat front.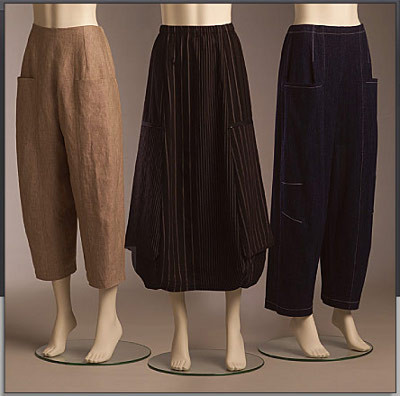 Back in the pre-Covid days when travel was possible, and long drives a regular part of my life, this style was just about perfect — all that extra ease is really comfortable, if not exactly true-to-size.
There's nothing I love more than top- or edge- stitching, and this pattern calls for a lot. (Though you probably could skip it if you were really adverse.) The cut-in pockets are edged nicely with stitching, of course, and the side seams as well.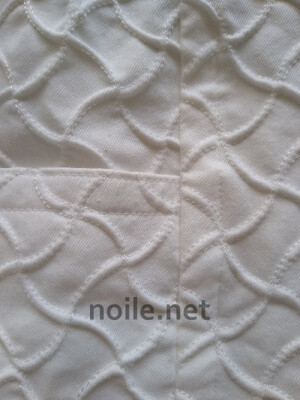 The instructions call for edge-stitching the darts, front and back, which isn't really necessary, but why not? I thought the texture of this fabric would be a pain when it came to edge-stitching the darts particularly, but it really wasn't an issue.  Knee darts below, one almost parallel, the lower one facing down.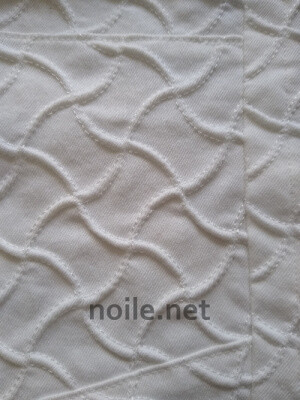 The fabric is a little unusual — it's a quilted textured white cotton denim that I bought quite a while ago from JoAnn. I've made slim denim pants from the same fabric in black, and the fabric arguably works better for a style that is less voluminous. Both cuts were JoAnn quality — which is to say, highly suspect — but I was able to work around the issues with the black fabric, and the white fabric's problems were mostly confined to the selvedge area. That meant wasted fabric, but didn't make it impossible to use.
Previous versions: Mom Jeans