Magnetic Pin Catcher
August 12th, 2021
Warning
: Undefined variable $comments in
/home/public/wp-content/themes/inove/single.php
on line
18
Leave a comment
Go to comments
A couple of years ago a new deodorant came on the market. It was fabulous! No chemicals, easy to apply, fresh, almost non-existent and natural scent, and it worked. Best of all, the container was refillable. Green all the way!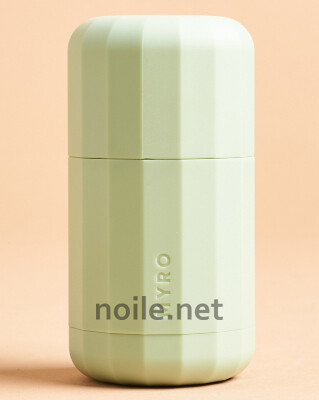 It was called Myro, and, despite being almost universally loved, it failed spectacularly, due to its propensity to leak all over itself, cabinets, shelves, and anywhere it was placed. Gel all over, ugh.
Even the packaging was delightful! Nonetheless, like everyone else who loved the product, I had to toss it. I hated to do it — this could have been a deodorant for the ages! And for the planet, with its refillable form factor.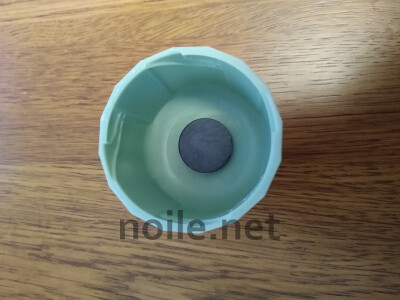 There was nothing I could do with the base, but that cap was a lovely shape and a nice size. It had to be good for something! As it happened, I needed a small pin holder to save me the trouble of hauling my wonderful, but bulky, Zirkel up and down stairs. So I glued a super-strong circular magnet to the inside of the Myro cap, and voila!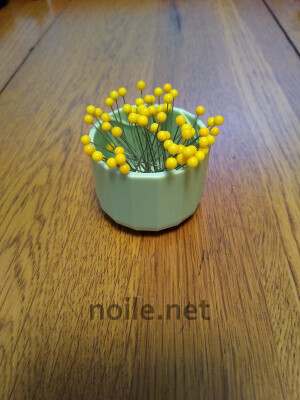 I had a handy, highly portable, easily stored, practical pin holder. It even automatically stores the pins head-side up!
In the end, Myro ended up immortalized, at least chez Noile — a monument to a serious failure in pre-consumer product testing. RIP, Myro. We loved you well, but it was not to be.