Burda 6765 — Linen Top
This project turned out to be more "blouse" than the woven "tee" I'm always searching for.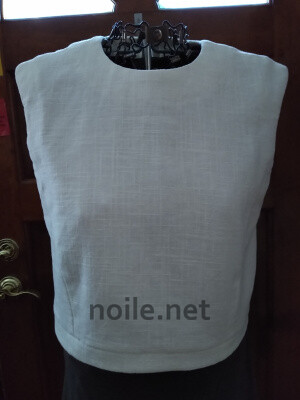 But I'm really happy with it! Perhaps predictably, I did change things up a fair bit from the pattern.
Burda offers two views, one with long (or three-quarter?) sleeves, and one with a cute cap sleeve. Originally I thought I'd make the cap version, but decided that I'd rather make the top sleeveless instead.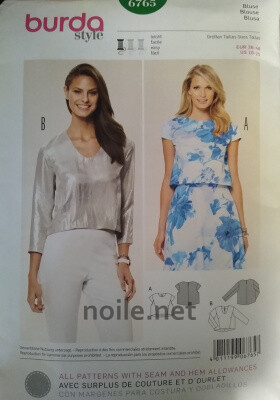 The draft is interesting; there aren't any side seams. There's just a front seam on each side — kind of an un-princess seam, if you will. I liked that, not least because instead of going across the bust, the seam is to each side of the bust.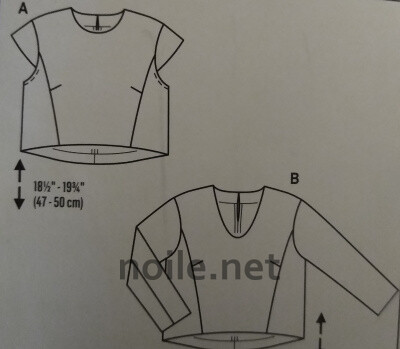 There are tiny darts on the front. They were so small in my size as to be, uh, pointless? (Bad pun! Sorry?) For this version, I skipped the darts, and just eased in the tiny amount of extra fabric. Next time, I'll alter the pattern to take out that ridiculously small amount of ease. It's just not needed, at least in this small size.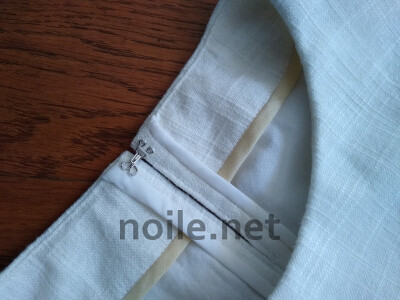 Covid binding; I didn't have enough white on hand.

Instead of doing a loop-and-button, tab-and-button or whatever, at the back center neck, I used an old-fashioned hook and eye. Because my white linen isn't truly opaque, I fully lined the garment, which made everything just a little bit bulkier, so this tiny fastening was a good choice.
My lining may end up being a bad choice. It's a 200 count, 100% cotton bed sheet, which I suspect, due to its general quality and loose weave, might have lasted about two weeks on an actual bed. I'm gambling that the gentle care it will get as a blouse will save on wear and tear, and let it survive in this form factor.
Even thought the lining technically makes this top heavier than linen alone would be, this is the softest, most wonderful top to wear! In terms of comfort, it might as well be an ordinary knit, cotton, tee-shirt — except that it's fancier linen.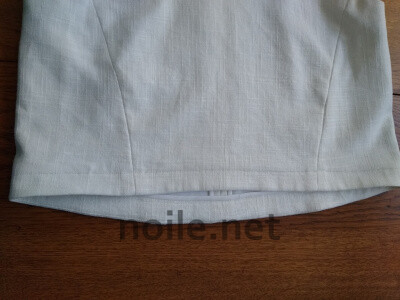 You can't really see it here, but there's a very gentle curve
up and over at the back sides.
Burda calls for the hem to be turned up (an inch-and-a quarter — 3 cm — if I remember correctly). This didn't seem like a good idea, since I couldn't see how the subtleties of that lovely back hem would be preserved. I made a hem facing instead, which also means that my top is an inch longer than Burda's design. That was just fine with me — I'm OK with cropped, but not seriously cropped!
I'm in love with the way un-ironed linen looks, but usually wear it in garments that have some flow — slightly loose trousers, skirts, bias dresses. It remains to be seen if I like this top as much if I'm unwilling to do more than hang it to dry . . .