Vintage Vogue 1524
Vogue didn't do Adri any favors when they showed this pattern in white and peach. Even in 1985, these were b-o-r-i-n-g color choices! Maybe the Vogue stylists took a look at that uninspiring top and just tossed in the towel?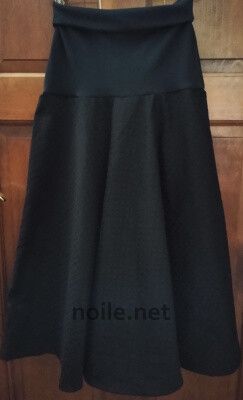 But the skirt is another matter — it's got a marvelous swoop, a Covid-friendly belly band, and giant pockets. Sign me up!
Read on . . .
It's a very simple sewing job — two wide semi-circles for the skirt pieces, a stretchy waistband, and the four pocket pieces. In 1985, the stretch band would have been rib knit, never my favorite, but in 2021 it's all lycra, all the time, so that's what I used.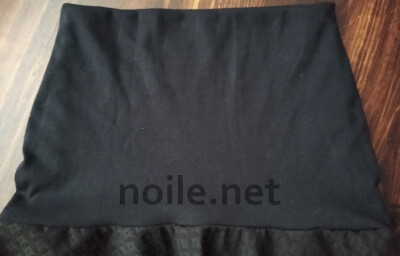 Because it's Adri, the waistband is curved to fit a real human, not just a rectangle. It's tall because it's meant to be folded over, and that also gives options for wearing it, in case your crop top is a little more crop than you prefer. You can't see it easily in my photo, but the band curves into the waist, and also around the hip, since the skirt is meant to ride fairly low.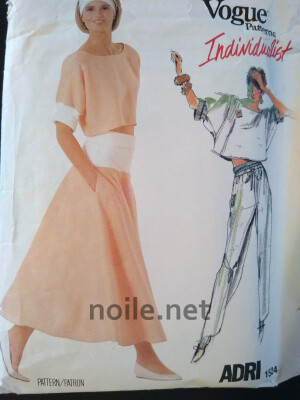 Construction is super simple: stitch the pockets to the skirt, stitch the skirt side seams, stitch the side seams on the band, attach the band to the skirt, hem.
I used skinny bias tape for the hem, which I nearly always prefer on a bias skirt. I under-stitch the tape once it's in place, and then invisibly hand-stitch the hem down. That's it!
I'm not sure I'll ever attempt the top, which seems mis-guided in every way, beginning with the huge neckline. But I'm loving the skirt!
As a side note, I have a Max Studio skirt from the same era (1980s), which had a heavy knit band atop a floaty rayon circle skirt. (No pockets, alas!) I felt guilty doing it, but eventually I removed the knit waist band and replaced it with stretch lace. Nothing about that heavy waist band was wearable, and it just didn't work with the light rayon!