Burda 6579 Pieced Top
A circle-style skirt like my Adri Vogue 1524 wastes a lot of fabric, which left enough to make this Burda top. So I did.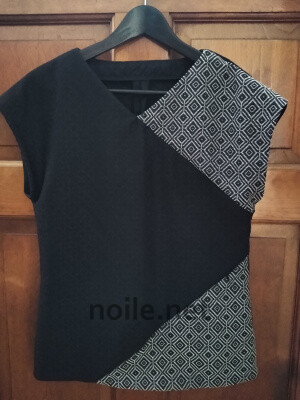 Burda says it's a one-spool "easy", and technically it is, but naturally I had to complicate things.
This is another pattern envelope that baffles — a top that cries out for color-blocking, shown in white and neutral, in one example, and in a confusing print, in the other. It's impossible to see the seams clearly in either view. Why?!?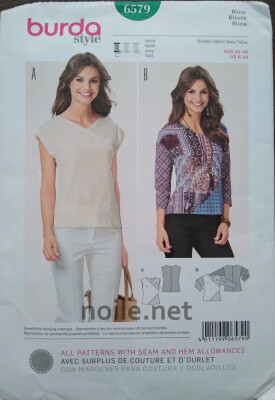 I really had to think about it before buying this pattern — it looked as if it fit my brief perfectly, but the envelope is soooooo uninspiring! I was worried, too, that the top was too rectangular and boxy.
The line drawings made the difference, and Burda, at least, had the sense to put them on the front of the packet. I put my hopes in those curved side seams, and in my fabrics. In the end, I wasn't disappointed on either score.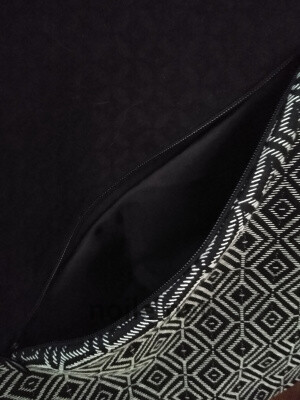 Putting a hidden pocket in the lower front was just too tempting! It was easy enough to insert an invisible zipper at the top of the lower left panel. I cut a piece of lining fabric using the same pattern piece as the lower left front, and stitched it to the top of the zipper, inside. Then I finished the top as usual.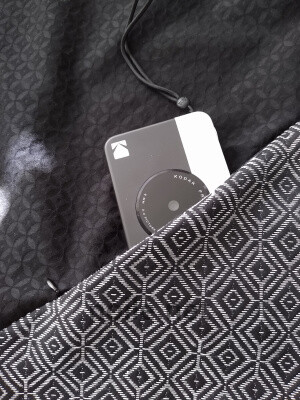 Don't buy this camera.
It's possibly the worst ever made. Just FYI.

Burda is famous for incomplete directions, and this pattern does not disappoint. The instruction for the upper left panel says "turn allowance on neck edge to wrong side, baste, and press". This is probably not what you want to do, unless you're OK with a raw edge hanging about inside — or, alternatively, a very skinny, double-turned, edge rolled over from your main fabric. Ditto for the "finish" on the top edge of the main piece.
I drafted a facing; it was easier in the long run, stabilized the neckline, and makes the whole thing look less like it's been slapped together.
The main front piece and the full back are cut from my Adri skirt remnants, and the contrast from left-overs from my jacquard pants. There's a center seam down the back, with a slight curve, which makes for a nice fit — and easy alterations if you have a curved back.
This is a slip-over top; no zipper is needed, as the neckline is wide enough to allow wearing without fussing to get it on. There aren't any darts, so I wasn't sure how I'd like the fit, but the appeal of a summer top that could use up scraps was too compelling — and it's actually drafted nicely enough that it doesn't look like a box when worn. I was right to trust those curved sides in the line drawing. The lines and proportion are all wrong for wearing with my Adri skirt (the top's too long, and the skirt is too full), but I love it with my somewhat kooky jacquard pants!