Vogue 1486 Crop Top Muslin
April 9th, 2021
Warning
: Undefined variable $comments in
/home/public/wp-content/themes/inove/single.php
on line
18
Leave a comment
Go to comments
Most of the reviews I've seen for this pattern are for the skirt. I don't know; it just seems overdone to me.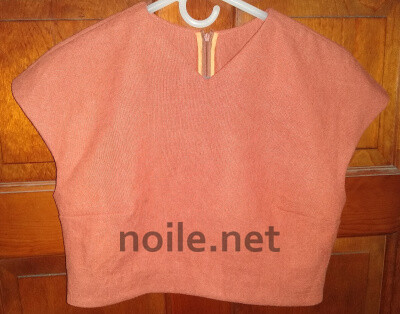 But I loved the idea of that top! Could it be my dream top — like a t-shirt, but with a more flair, and made out of linen?
First, I needed a muslin. Quite a while ago, I'd made a skirt and a pair of undocumented pants out of a linen As-Is Ikea curtain. There was plenty fabric left over, so that's what I used for a muslin of this little top.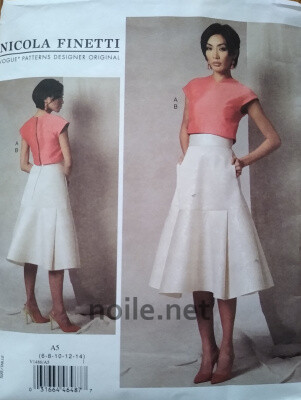 As it happens, this wasn't the ideal fabric; it's really too heavy weight for the size and shape. But muslins are experiments, and it worked out just fine in the end. Like all linens, though, it wrinkles if you look at it. I happen to love this — but it was a bit of a shock to see how badly it wrinkled during the short trip downstairs!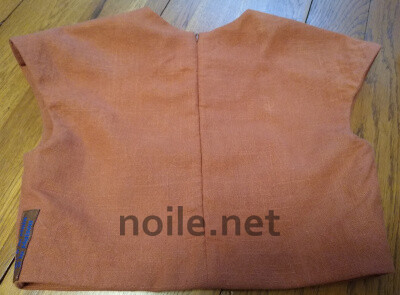 The pattern calls for an exposed separating zipper. This wasn't going to fly for me — I'm not a fan of exposed zippers, and I couldn't see how a separating zipper in the back of a crop top was going to be anything but an aggravation. So my top has an invisible zipper instead, with the end tucked into the hem.  It's easy to zip it just low enough to slip the top over my head, and it's still possible to for me to zip the top up myself.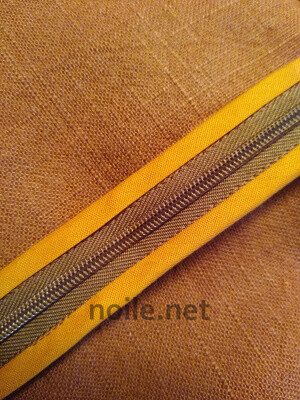 I finished all the seams inside, including the zipper edges. Weirdly, the binding is the same color as the rust linen; I'm going to blame this cheery yellow on my phone, which, let's just say, isn't a super-duper model. (This is OK with me; I resent having to spend anything on a device that is designed for obsolescence, so I go for the least expensive possible.)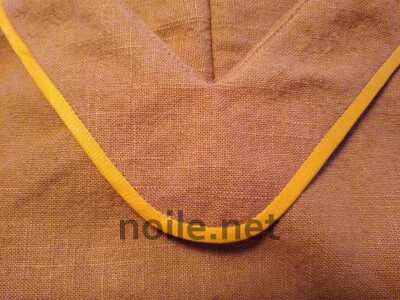 The front and back facings are nicely drafted, and I especially love the shape of the sleeve caps. In fact, I love everything about this top — it's quirky, fun, and easy to wear. As I'm not 17, I'll be wearing high-waisted pants or skirts with it, and I've already added an inch and a quarter to the pattern for the next version. And even though the rust linen I made this version from is slightly suspect — maybe the dye's a little wonky in spots, and, as noted, the fabric is more substantial than it would be ideally, I'll wear this "muslin" anyway.