In My Drawers
Sadly, this isn't a post about knickers.  It's about kitchen drawers.  Our kitchen cabinets are classic metal cabinets, installed in 1952.  Though they show a few of the ravages of time, we love them.  Call me crazy, but I much prefer them to modern wooden cabinets.
However, there are occasional issues.  For instance, the drawer fronts are held on by tabs that have been bent onto the sides, and melded in place.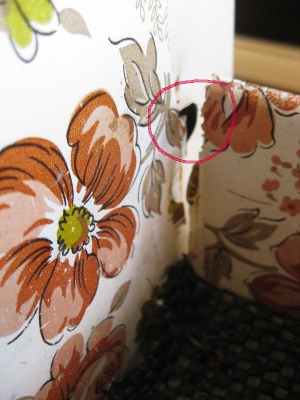 Over time, the upper tabs on our most-used drawer separated, leaving a gap at the top of the front panel.  You can see it in the faint red circle above. (That printed stuff?  Ancient contact paper.  It will never come off, but fortunately it's plastic, and scrubs clean.)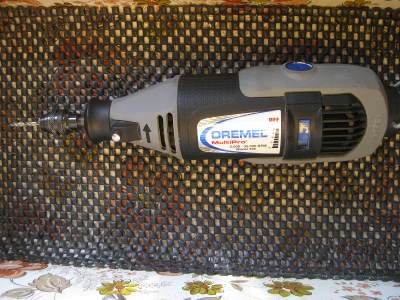 Using my trusty Dremel, I was able to drill a hole in each side of the drawer, and another one on the back side of the front.  A girl's best friend is her Dremel!
The dark spot in the red circle is a hole on the  interior side of the drawer front; it's the same shape as the tab that is supposed to be holding the drawer together.   It's also the trick that allowed me to do a proper fix on the drawer.
Using long tweezers, I was able to insert a nut behind each of the holes I'd drilled on the drawer fronts.  I then placed an angle bracket in each corner, holding a hidden nut behind the bolt as I screwed it in place.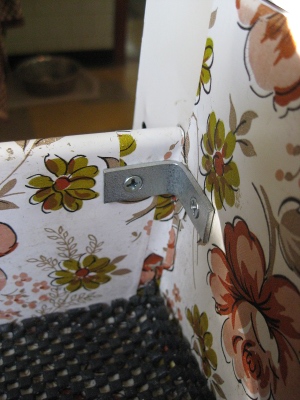 That's all there was to it.