OT: New Life for a KitchenAid Mixer
This is off-topic, but it's such a handy thing to know that I'm sharing anyway.  My KitchenAid mixer — a 4.5 quart model — is at least 30 years old (I inherited it), and it is a workhorse.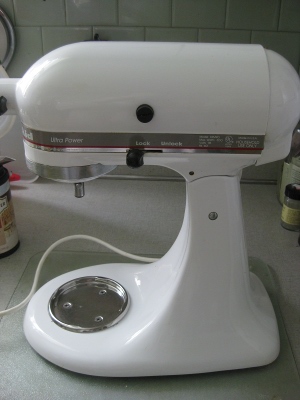 A while ago, though, one of the bowls flew off the mixer while I was using it, and I realized that it no longer locked in place.  This is potentially dangerous, so I quit using the mixer until I could figure out what to do about it.
I think this mixer is literally the only  "Made in USA" thing that I've ever owned that turned out to be a quality item; it does what it does incredibly well.  Maybe the new ones are just as good as this one, but I didn't want to replace my old friend if there were any way to save it.   Why toss a perfectly good machine if it's avoidable?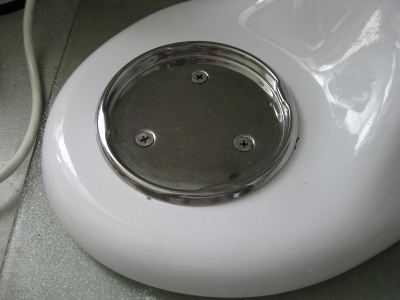 And it was avoidable!  All I needed was a new "mixer bowl lock plate":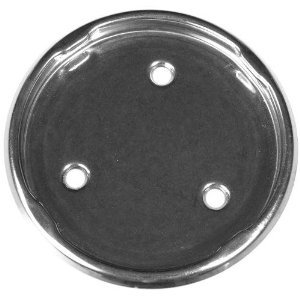 Five bucks on Amazon!  (Plus another five for shipping, but, hey, a new KitchenAid would be a couple of hundred dollars .  .  . and, the truth is, I'd probably not have replaced it, considering how few baked goods we eat now.)  For ten dollars, and about three minutes to replace the old base,  I've got my mixer back!
I'm sure the lock plate is available elsewhere, too, but I can vouch for the company (Seneca River Trading)  that fulfilled my order through Amazon.  I had the part within days, and made bread with my repaired mixer this morning.
Making bread is the last domestic thing I'm doing for the next three days:  I'm declaring a Sewing Mini-Vacation, beginning the minute this is posted.  The next few days belong to Au Bonheur des Petites Mains!
Hello, FTC!  This is a hobby blog, and I have no affiliation with Amazon, KitchenAid, ABdPM, Seneca River Trading or any other corporation I might have incidentally mentioned in this post.