DIY Cases for Small Electronics
Stores are full of fun, customized cases for small electronics like MP3 players, cameras and cell phones. But your small electronics suddenly seem a lot bulkier once tucked into these cases. I make thin, protective cases out of socks; this keeps my gadgets small and easy to carry.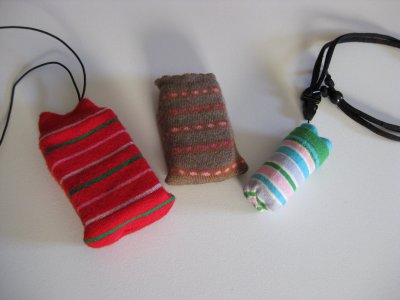 I use the top part of a crew sock for each case. The ribbing pulls the case in at the top, keeping the device in the pocket.
My MP3 player is sturdy, without a vulnerable screen, so its case is just fabric. It's really small, so I had to cut the top ribbing to make it narrow enough to hold the player in the case. For larger items, the ribbing can be left in place.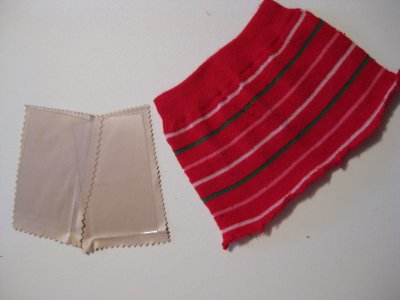 My digital camera, though, has a large LCD screen that needs a little more structure to protect it. I bought a microfiber cloth meant for cleaning such screens, and cut two pieces the size of my camera. I split the top of the sock up one side, and sewed three sides of the microfiber to the wrong side of the sock top, forming an inner pocket.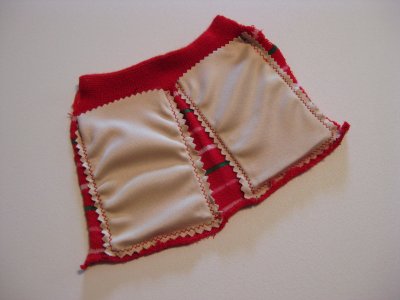 Then I cut two thin plastic sheets from some packaging I had around, and slipped them into the inner pockets. Once the plastic was in place, I closed up the side and bottom seams on the sock case. Voila! I've got a hard-sided, but very thin and light case.
The brown case coordinates nicely with my newest digital camera, but I actually prefer to make these cases in loud colors; they're a lot easier to find in pockets and bags when the colors are screaming for attention.