Tea
January 4th, 2022
Warning
: Undefined variable $comments in
/home/public/wp-content/themes/inove/single.php
on line
18
Leave a comment
Go to comments
We're not interested in holidays, or anniversaries, and we don't remember our own birthdays, much less anyone else's, but we do celebrate one tradition: a new year tea. Or maybe it's an end-of-year tea.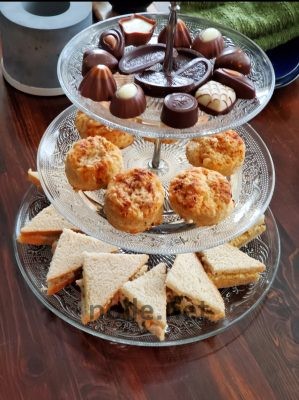 In any case, it's how we mark the coming year.
We've got it down to a science, of sorts, now, with three types of sandwiches, triangulated, and made with Pullman bread. (I have the small Pullman tin, which makes a perfect size for these sandwiches, and provides those lovely square slices.)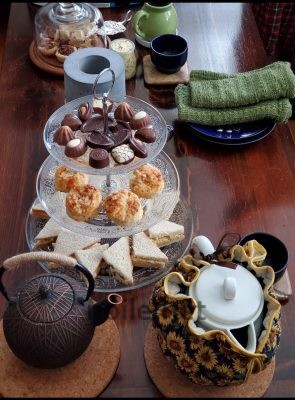 Two teapots, because Mr. Noile likes his formal tea Russian-style: we have jam and spiced syrup to put in it.
The scones are Will Torrent's triple-cheese, with whipped mustard butter (a Mr. Noile favorite); there's an assortment of chocolate, and, this year, two  messy desserts: a coffee-walnut cake with espresso cream cheese frosting (a fantastic frosting — an adult frosting, not that sickly sweet stuff that passes generally), and tiny pecan pies.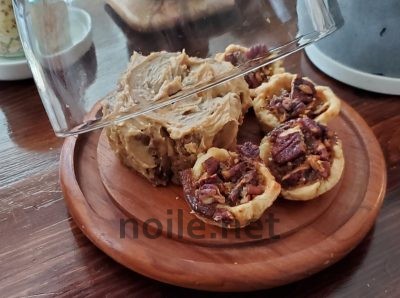 Not very photogenic, sad to say. But tasty.
We always finish with Mr. Noile's St. Clement's Possets, which are dreamy beyond belief . . . and must be served in the tiniest dishes feasible, as they are so velvety and rich.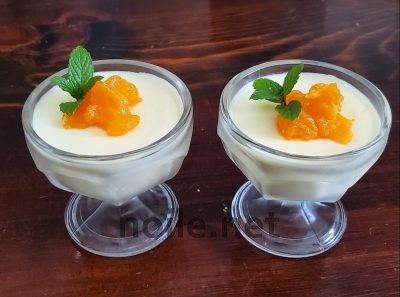 It takes days to finish the left-overs, but we don't mind. Whether easing out of an awful year, or into yet another one, that enduring supply of possets, especially, remind us that there are still lovely things around, and that we need to celebrate them.
(See some details of the menu in the comments below.)