Cuffing Travel/Trekking Pants
Every pair of travel/trekking pants I own has a bunch of features I really like, but no one pair has every feature I like.  The particular pair I'm posting about here are nearly perfect, but the legs are much wider than I prefer for most uses.  Most such pants have tabs, snaps, or some other way to cinch in the legs, but this pair doesn't.  That's because they have side seam zippers so that the legs can be easily pulled over hiking boots: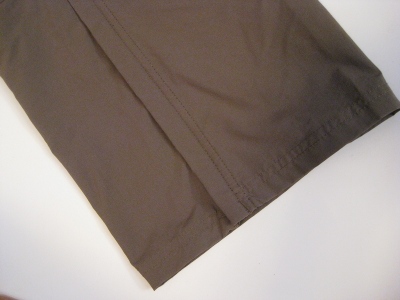 That's a great feature, but on me, these legs are waaaaay too wide.  I needed some way to rein in that yardage!
There was no way to find fabric that was exactly like the one used for the pants,  so I bought a half-dozen buttons and sewed two small loops made of 1/8th-of-an-inch elastic.  I sewed two buttons just close enough to hold the elastic loop next to the pant leg.  Then I sewed a third button on each leg far enough away so that stretching the elastic to reach it made the pant leg as small as I wanted.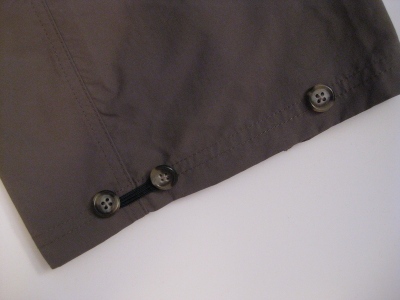 Then I sewed each elastic loop permanently around the far left button.  The free loop slips over the button to the near right when the pants are being worn with the legs wide, keeping the elastic from flopping.  The far button is used to hold the loop in place when the pant legs are cinched: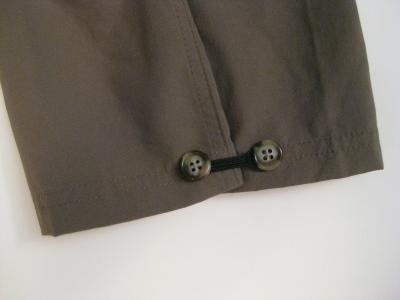 A pleat is automatically formed under the buttons, and voilà, no more balloon-legs.  Or ticks crawling above your socks.  Much better.