Vogue 8737 – One Pattern Piece Top
OK, it isn't literally one pattern piece, since there's a single facing piece, too, but close enough .  .  .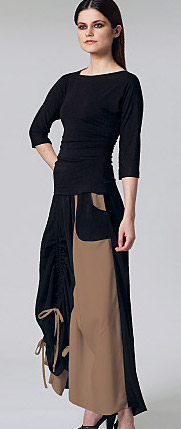 The front and back are identical, and the only "trick" to the construction is that the front and  back pattern pieces must both be cut right-side up, which is a little counter-intuitive.  (Ditto for the facings!)
I couldn't help myself; I had to see how it looked in a stripe: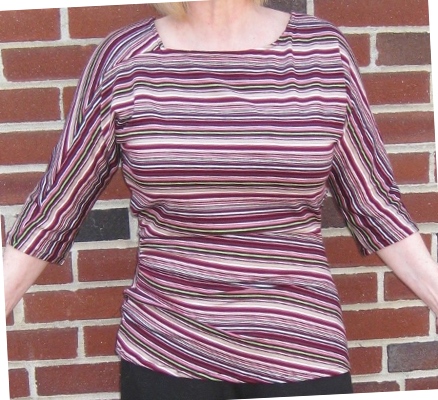 The upper half is pretty standard, except for the interesting neckline, but the lower half is gathered at the side, giving the top a twisted look.
The hem can look asymmetrical in back (I didn't straighten it for these too-spontaneous photos), and I kind of like the look: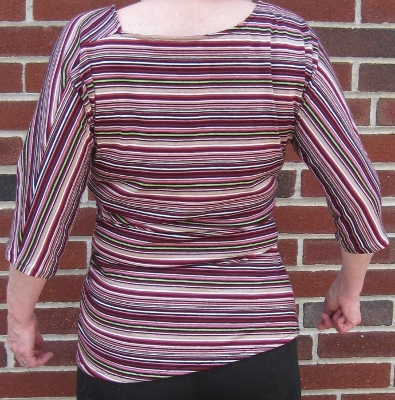 I cut a size 12, and did a fake FBA by bumping out the pattern at the bust a bit; this works pretty well with knits.  The fit is quite comfortable, but the neckline is a little too big; I'll change that next time.  This is a quick and easy top to make up; the neck facing  gives a fast, clean finish that I like very  much.