Tinted Bobbins
I found these at a fabric store I was in recently: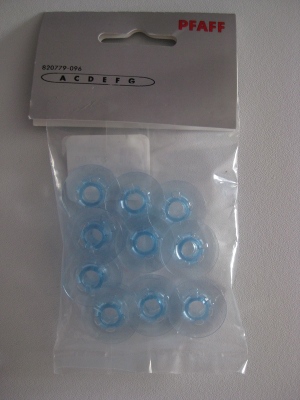 They're tinted bobbins for my Pfaff.  At first glance, I thought they were a dumb idea, but then I remembered how many times I've reached for a bobbin filled with topstitching thread when I really wanted standard weight.  I'm using these now, and I really like catching the error before I get the bobbin into the machine.  It's not a critical time-and-frustration saver, but it's still pretty nice!
I'm not sewing much with silk or rayon thread these days, but having a second (or third) bobbin color would be useful for "tagging" those threads, too.
Pfaff also makes them in yellow.  Beware, though, that they come in at least two sizes, so make sure that you get the ones that are right for your machine.  Here's the UPC code for mine, which is an older machine, a 27-year-old Pfaff  Synchrotronic 1229: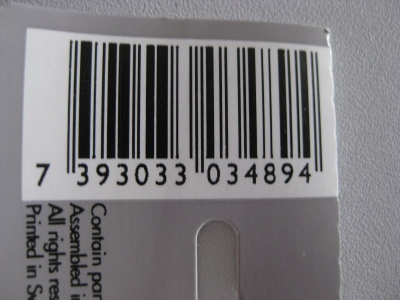 If you're looking for them, this might come in handy, as there's no useful name on the package.   Maybe somebody at Pfaff has been spending too much time at IKEA lately.